There are only four of them – Como, Garda, Iseo and Maggiore. Fantastic Four. If you look at a geographic map, Como, Garda, Iseo and Maggiore will not differ much from each other. But in fact, they are all different – with different characters, shores and water. Explore their secrets more interesting than the beach, even the ocean.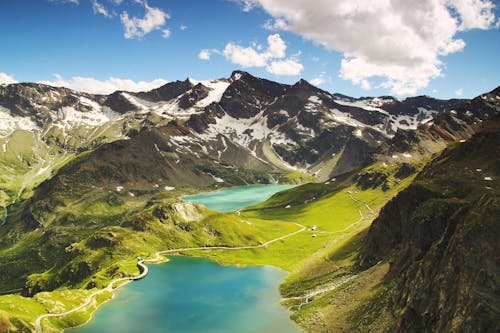 Each lake from the great Italian four has its own flavor. And this is not just a metaphor. Water in Garda, for example, will differ in taste from water in Iseo. Try it. Just scoop up with your palm. In Lake Garda, the water will be more salty, tart and almost sea-like in taste, while in Iseo it is more "watery", more transparent, more flowing, although Iseo is not a river, but a lake. The water in Como always seems warm and a little bit of some sweet syrup, like a little champagne, while the water in Maggiore is always cold.
And the thing is that in Lake Garda there are many strong thermal springs, which the ancient Romans knew about and which they used for the purposes of healing. These thermal springs make themselves felt by an extremely harsh smell of hydrogen sulfide and a strange dense haze, almost never leaving the surface of the water. This haze in the aristocratic Tuscan speech is usually called fumana. This haze appears on the Tuscan hills at exactly five in the morning and disappears only by noon.
Lake Garda, from which we propose to begin this our May journey, is deservedly considered the most solemn of all four of the lake. Garda is considered the most magnificent, the most eternal and most state lake. On the shores and waters of Garda, history has been created many times in all its kinks, bends, brilliant victories and complete disgraces. Here, many Roman August and patrician battles, forgotten by Tacitus himself in the Annals, disappeared in the battles forgotten by modern history books. This is evidenced by the numerous busts of the ancient Romans that have survived to this day, these formidable shaved heads with empty eye sockets and a fringe carefully snapped onto a bald marble skull. From the last historical events on the Garda we can recall the 1943rd. For example, on the shores of Lake Garda there is the city of Salo, where the once theatrical, clamorous, like a monkey, Benito Mussolini, in silent despair, lived out his days before execution, and the terrible story of his fall was marked by the film Pasolini.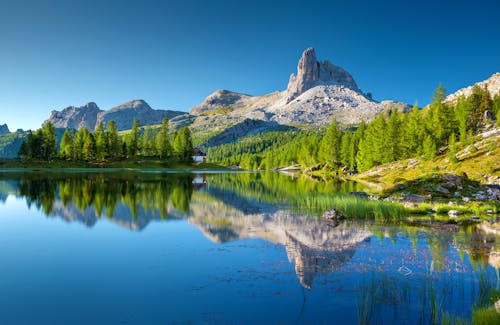 Even on the banks of Garda stands the luxurious villa of Gabriele D'Annunzio – a talentless poet, a terrible writer, an unfaithful husband of great actresses, a good aviator, and the Italian adventurer who has been the greatest Nietzsche's dream since 1972 superman. Recall that in September 1919, this writer, sadly glorifying moonlight, withered roses, love to the grave and other symbolist poetic trash, picked up and captured the Northern Fiume port (or Rijeka, if you speak Croatian) with his commandos. The grief-writer not only managed to conquer the port, but also remained its powerful commandant until 1921, which the envy of Mussolini himself caused for many years to come.
Lake Garda gives a majestic cast of history. The cast will be exactly like the bust of a Roman, which, for example, is in the large lake near the park of the town of Sirmione, the most aristocratic town of Garda, shaded by palms and cypresses.
Lake Como is a different story. The banks of Como are dynamic, mountainous and covered with cozy fluffy green forests (and not a single bald spot!). The landscape here is vigorous, almost sporty. But gyms in famous hotels, alas, are always empty. No one thinks to pedal. Komo is a sport, but only, please, at a distance. Or tomorrow morning, of course, necessarily. We'll come. Yes Yes! Early in the morning!
But in the morning on Lake Como, for some reason, you always want to drink champagne and ride a white boat, and forget about exercise equipment. Because no one goes to bed before Como. And on Como you need to wear silk shirts and silk pajamas (silk is an ancient craft on this lake; is it worth explaining that silk ties here are among the best in the world).
Many Hollywood stars have married Como, and this is a tradition. On Como lived Gianni Versace, and before him the Visconti dynasty, and about the year of the commercials since 1260.